Joined

May 31, 2021
Messages

8
Reaction score

1
Selling CHRYSLER - MOPAR DEALERSHIP and CORPORATE MEMORABILIA.
These are RARE/ HARD TO FIND/ SELDOM SEEM items that range from the 1960s and into the 90s. Many items involve Chrysler's heavy musclecar era.
These items are ALL AUTHENTIC. No repros or "Made in China" garbage. Because these items were actually used, they might have some small damages or wear. Also consider their age.
Because dealerships had to constantly update or stay current, many items were thrown away or destroyed. Also because these were corporate/ dealership items, they weren't sold to the public. Thus today, many items don't remain.
MOST of these items feature the beloved/ iconic Chrysler pentastar. The pentastar was discontinued in 1998.
These items gives one the insight and knowledge into how Chrysler built vehicles were designed/ produced/ marketed/ sold/ serviced.
The bulletins and books ARE INVALUABLE to those who are restoring/ servicing their cars or want to get a better understanding of them. They feature memos/ updates/ pictures you can't find anywhere else.
These items are located in Chicago. They can be VIEWED AT ANY TIME. No games here.
These items are PERFECT for special collections/ garages/ mancaves/ restaurants/ gifts/ car shows.
I ONLY have ONE OR TWO of any given item. So supply is severely limited.
I have some Ford and GM items also.
NOTE: Many of the signs are much larger than they appear in the pics. Some are heavy also.
NOTE: This site limits MANY of the pics involved in this sale. HOWEVER, go to FACEBOOK MARKETPLACE (a free public site), look under CHRYSLER AND MOPAR DEALERSHIP MEMORABILIA for additional pics.
Prices start at $15.00 and go up accordingly.
I accept bank checks/ money orders/ Paypal. Buyer pays additional Paypal fees.
Prices vary on items. PM me for additional info/ prices.
Shipping available at cost.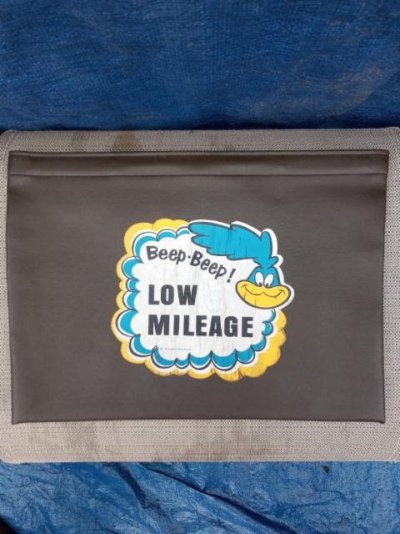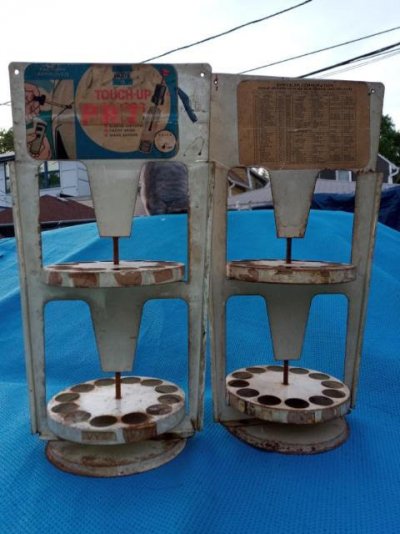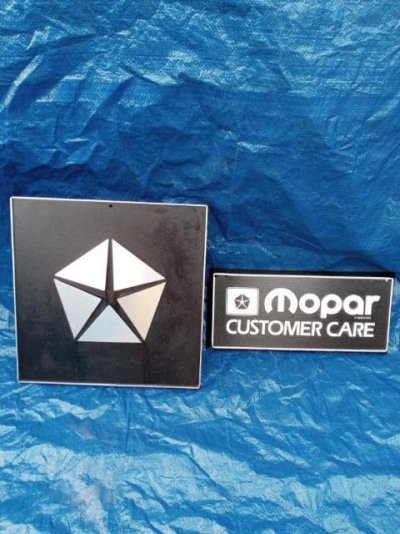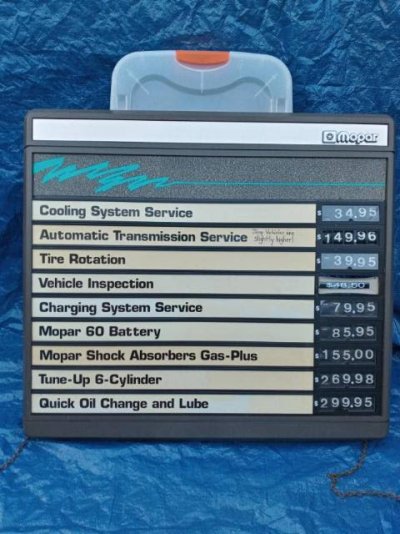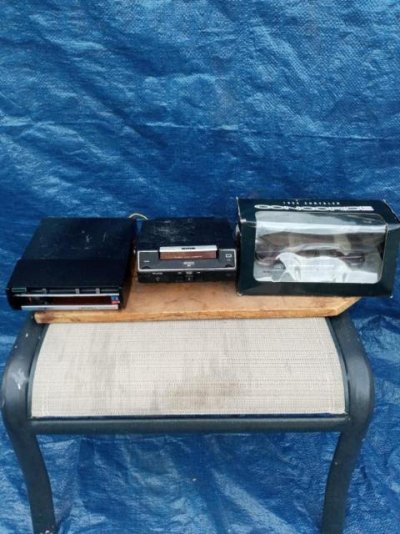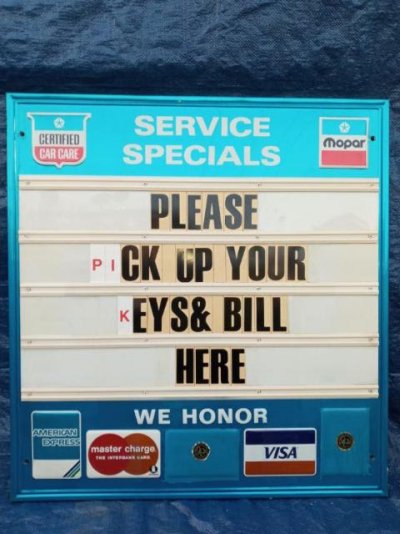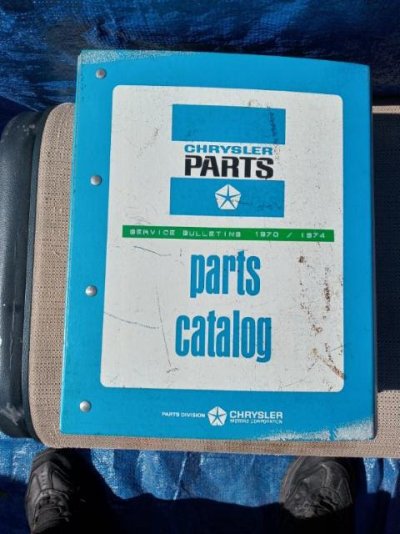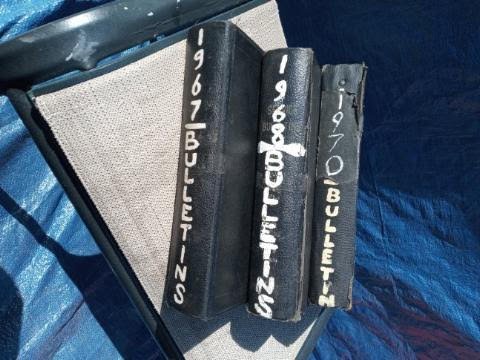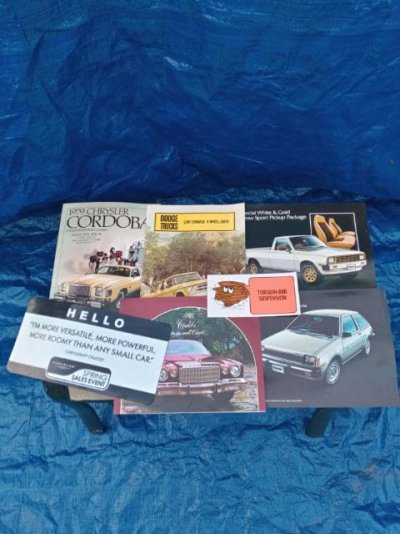 Last edited: