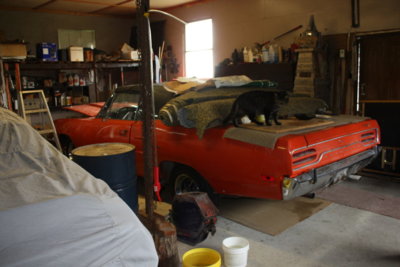 The car today RM27N0G00023 as it sits, ready for restoration.
Notice the dealer installed trim around the tail lights. It may have been the first 1970 convertible
RR made? and the dealer trimmed it out with wheel mouldings(not in this pic) and rear tail-light trim.
A mechanic at the dealership bought the car brand new.
Last edited: