Joined

Feb 26, 2020
Messages

29
Reaction score

42
Well as some of you know I found what looks like a dead 69 Roadrunner but turns out to be a preaty solid car. Only crossmember that needs work is the shock crossmember. Yes there is rust that needs work but we are already on our way. We verified vin#'s as the lynch road fender tag did not match. The radiator core support and dash tag match, next it is a post car and the fender tag was for a non post.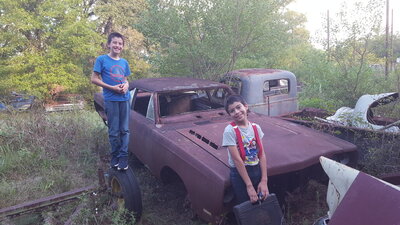 My little helpers on this adventure. We have a 69 383 out of a fury for our heart and have access to multiple axle/diff's for the rear. The front bench however is way to far gone, so time to source a new bench seat core. Another item we are not sure on is a steering column. Will probably go aftermarket on that as I can get one for $200.00 instead of $375.00, because lets be honest this car is past being #'s matching.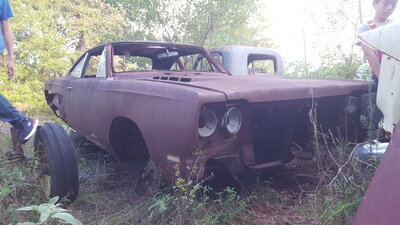 I was shocked that the wiring and connectors look very good. Our next plans is get it back on 4 tires, treat it with Ospho for the meantime and gather the parts to resurect it. We will be doing this on video for our own memories but will also post it on youtube. Plan is running and driving, go to a dragstrip and then roadtrip home.
Once that is complete the Ospho will be removed and SPI epoxy applied per thier instruction with an eye at getting the body where it needs to be for a driver quality paint job and restoration of all the remaining systems. Hope y'all enjoy.
Last edited: