Joined

Sep 9, 2021
Messages

83
Reaction score

98
Location
Hey guys. It's Phil, from halfway across the globe in Greece!
Finally after buying it March, the car is in my hands! Seriously after seeing it up close, nothing, absolutely nothing compares to that presence. An incredibly imposing car.
(My old man is on the first pic, doing that fatherly inspection face
)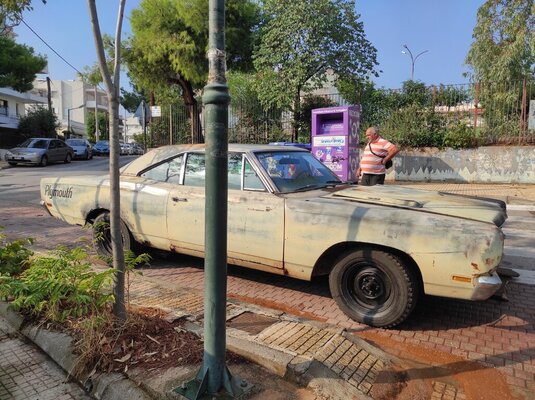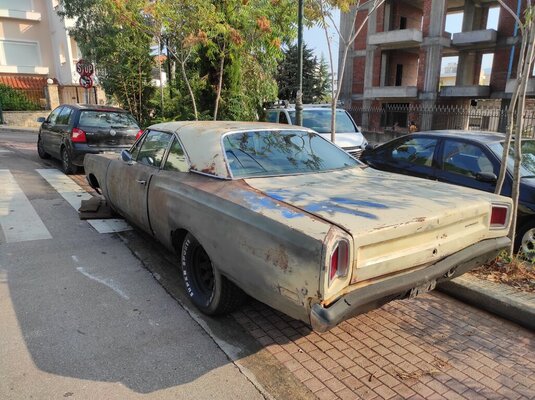 There was an unfortunate incident on the way, nothing too serious, but the front left wheel fell off. Studs must have been very rusty and the threads were destroyed.
I wanted to ask you guys, where the strongest place on it on the front to tie a harness on and tow it. I will need to tow it about half a mile after I replace the wheel. It's very exposed where it is now.
Also, I cannot open the trunk! The lock is gone, it's just a hole there, but the lid is closed well, I don't think locked though since there is no lock! Is there a latch somewhere I've been missing? My air grabber assembly must be in there I guess.
Thank you for your help. I will be having more pics soon!